Example Of A College Application Personal Statement
Common Application Personal Statement
Looking for examples of past college essays that worked? These are some admissions essays that our officers thought were most successful (and some thoughts from the officers that liked them).
---
Daniel Bekai '20
Abu Dhabi, United Arab Emirates
People who have grown up with siblings might laugh at the idea that I consider being an only child an essential part of my identity. But just as a relationship with a brother or sister can be deeply formative, so can the absence of these relationships. For me, this absence has been a powerful stimulus to my imagination and my growth as a person.
When people discover I am an only child, they often react with some sympathy, as if growing up alone meant growing up lonely. It's certainly true that I spent a lot of time alone; even though I had close friends in elementary school, I hung out with them mostly on weekends. But I never felt lonely. As a young child, I loved to get lost in different projects of my own--whether it was building rudimentary circuits and illuminating LED lights with my "DeluxeElectronics Lab," or improving my origami technique with my "Fold-a-Day" calendar. In these activities, I needed no conversation partner, no playmate, because the act of creation itself became my friend, challenging me to keep improving upon my skills. But I didn't always need wires and bulbs and paper to keep me interested; over time, I learned to find satisfaction in the simple act of daydreaming.
I treat such "daydreaming" very seriously. For me, daydreaming is a powerful tool for my creativity. Almost all of my ideas--whether they concern building a robot, writing a student council speech, or solving a problem--originate in my daydreams. One thing that perhaps sets me apart from the stereotypical "daydreamer" is that I have the ability to put my daydreams to use in real life. During my sophomore year of high school, I was watching two of my friends arm wrestle, and I began to daydream about arm wrestling. Arm wrestling is a peculiar sport, in that it's always one-on-one; there are no variations with more than two players. I began to wonder if there was a way to have two people arm wrestle against another two people. My daydream then underwent a critical metamorphosis, from the realm of ideas to the realm of execution. That summer, I built a model for a double arm wrestling machine on Google Sketchup, and then, with the help of a professional welder, turned the model into a reality. Later that year, I organized the first ever two-on-two arm wrestling tournament in my school's history (and probably the world's too). As an added bonus, all the money I raised from the double arm wrestling tournament was donated to the people of Nepal, who suffered an earthquake a few weeks prior to the tournament.
Growing up as an only child, learning to entertain myself with nothing but ideas, problems, and some rudimentary materials, has taught me the importance of listening to one's own thoughts. This is especially important nowadays, as we live in a world full of screens and sounds competing for our attention. As a result, it is all too easy to tune out the more subtle frequency of our imaginations, the inner frontier. Many people have what the writer Verlyn Klinkenborg called "a fear of the dark, cavernous place called the mind," but there is nothing to fear there. In fact, there is much to learn. I am grateful, as an only child, to have had the chance to grow comfortable in that solitary space.
---
Joseph Poirier '21
Concord, MA
When problems arise, I solve them using copper fittings.
I first discovered this versatile building material as a seven-year-old visiting my father's HVAC shop. While waiting for him to finish working one night, I wandered from the modestly finished space at the front of the building to the shop in back, which featured high ceilings and imposing stacks of shelves. I was fascinated by the dusty machines with tubes, knobs, and old cracked nozzles. When Dad found me shoulder-deep in the scrap copper bin--which I later referred to as "the world's coolest trash can"--he determined that it was time to teach me to solder. Thirty minutes later, armed with a bowl haircut, a pair of safety glasses, and a healthy dose of self-confidence, I was ready to take on the world.
From then on, my childhood was a patchwork of failures. I fell into a constant cycle of thinking, designing, building, and rethinking. Common Christmas wish list items included drafting supplies and architectural stencils. Each childhood interest led me back to the shop, where I figured out a way to build it from copper fittings. Learning to play trombone inspired me to design my own instrument. After a faulty mouthpiece and soldering mistakes ruined three prototypes, "The Plumbone," an instrument that could play three distinct notes, became my first successful creation. When a middle school acids and bases project called for building a paper maché volcano, I built a cannon instead. Though my first model failed to "erupt," my second sprayed its contents so far that it left a swath of dead grass in my lawn. While the grass grew back, I built a soapbox car entirely out of copper and steel strut channel only to find myself claiming last place in the annual "Soapbox Derby." Noting that the lightest cars accelerated quickest, I rebuilt my car, replacing steel with PVC pipe, and took second the next year. Having navigated around so many obstacles, I imagined that I could build anything so long as I had copper fittings.
As I matured, however, I began to drift away from my old standby. While attempting increasingly abstract projects, I grew frustrated by the limitations of copper fittings. It felt like the end of an era when I decided to build one last copper item, a small creature that I gifted to my dad.
Leaving the familiarity of copper behind felt like entering a new, entirely foreign world. Embracing the freedom and uncertainty of Python, I began coding my newest idea: a game called "Dive." While the concept proved exhaustingly ambitious, success seemed imminent as I stitched my project together, patch by patch. Yet when I looked through my computer one morning, I realized that "Dive" was gone, wiped inadvertently during a visit to the Apple store. I stared in disbelief at the blank computer screen, wondering if my vision was lost forever.
At this pivotal moment, I realized why copper fittings represent such an important part of my childhood. When my cannon refused to fire correctly, I learned something new about propulsion. When I soldered my instruments incorrectly, I refined my technique. Had I given up every time an idea failed, I would not have learned from my mistakes, and more importantly, I would not have found success. Even if I never solder again, the lessons I learned from copper fittings are the lessons that will guide me through life.
Losing "Dive" remains difficult to accept, yet excitement about the potential in a new game quickly overshadowed my disappointment. Years of faulty designs and unfortunate accidents have taught me to revise my methods, but not my goals, in the face of failure. With a confidence that only arises after realizing that success was just out of reach and finding the audacity to reach further, I set out to make "Dive 2.0," the best game you'll ever play.
---
Sophia Scherlis '21
Pittsburgh, PA
On Tuesdays and Thursdays, I sit in soil pulling crab grass and borage. I've been a farmer since sophomore year. The farm--managed by my school--is a one-acre plot more accurately described as a garden with chickens.
My task today is to pick cherry tomatoes, most of which have ripened. I grab a tray from the shed and walk across pathways to the vine. I created these pathways during junior year, shoveling large heaps of wood-chips into a wheelbarrow, then raking these chips onto the pathways between beds. Our two tomato vines stand three feet tall and extend horizontally at least six feet; they are heavy with small red and orange glistening spheres.
I fall into a rhythm, plucking and setting tomatoes in the container, eating several here and there. I recall when I was six, my Mom would send my twin brother and me to the backyard to weed dandelions. We would get distracted and play with our dog or climb the dogwood tree. I recall the awe I felt last week when I harvested a giant sunflower, discovering at least ten potatoes growing in its roots, or when I found a sweet potato the size of a football. I had planted the seed potato pieces last year. I think about jalapenos, how scratches on their skin indicate spiciness level. The satisfaction I felt the first time I ate a piece of food I grew at the farm, a raw green-bean. The pleasure I feel knowing friends and teachers also eat the food I grow; we donate the farm's produce to our school's dining hall and sell it at the weekly farmer's market in the parking lot.
After farm, I will work a shift at the Farmer's Market. I will sit, perhaps eating Thai iced-tea-flavored ice cream from another stand, ready to explain where the farm is located, who works it, what we do with unsold food, and, finally, whether the price for a head of lettuce is negotiable (it is). Sometimes, I remember farmers I met during an exchange trip to Yangshuo, China, who were selling pomelos and bamboo shoots. I think about how to me, the difference between one-versus-two dollars for pomelos seems miniscule, but for those farmers, it means a lot. They rely solely on farming to feed their families; I farm for the pleasure of learning what they do out of necessity.
As I carry my share of tomatoes to the shed - tomatoes I nurtured from seeds into sprouts into fruits – I contemplate how much farm has done for me. I can't sit down to a meal without imagining the plants on my plate as seeds and then sprouts, without wondering about the many hands that brought them to my table. Education, to me, means understanding the hidden processes that make up daily life. Playing with the farm chickens - Pablo, Claude, Vincent, Leonardo - and knowing how the coating around an egg works as a natural preservative makes me appreciate my omelet a tad more. Watching weeds that I pulled from various beds slowly decompose into fertilizer in the compost pile makes me consider the roles carbon and nitrogen cycles play in that process.
Although I initially joined farm because I wanted to try something new, I quickly found that the work offers a balance with the intellectual work of the rest of my day. The farm connects education with experience; teaching me to see the application of my classroom learning in a real setting. Being able to see the relevance of what I am studying piques my curiosity. I aspire to maintain this connection between education and experience throughout my life, and will always find ways to contribute to my community, locally or globally. I will look for soil to cultivate, using my learning to see and understand more of the world, whether it be the natural environment or the way people live.
---
Michael O'Donovan '21
Dorchester, MA
The heavy front door opened, then shut. He was later today than usual. As I sat there, finishing up my second grade math homework, he greeted me with his trademark whimsical, yet tired, smile. His appearance: a faded, worn-out shirt and durable, dusty jeans; his hands, caked with the grime and dirt that come with his line of work; his hair, on the verge of being assaulted with grey, covered in dust. After washing his hands, his greatest tools for his trade, he sat down with his reheated dinner, prepared by his loving wife forty minutes earlier. Without a word, he began to eat, aching for food after a long day of work. My second grade self couldn't help but notice the juxtaposition in play: a man in old, well-worn clothes, with dusty hair and hands not completely cleaned, dining in a room meticulously and somewhat ornately furnished, the fruit of his labor. We both sat there in silence. I could not help but look at my father the car mechanic in awe, considering where I myself might end up when I am his age.
"Cessi, et sublato montes genitore petivi." I just have one final line in book two of Vergil's Aeneid, line 804. I gaze at the line for a moment before attacking it. I note how both "sublato" and "genitore" are ablative; they go together. I spot "cessi," the verb meaning "I yielded", and "petivi," which means "I sought". "Montes" in this scenario is in the accusative case, which means it is the direct object. I translate the line to, "I yielded, and lifting my father I sought the mountains." I sat back, pleased with myself for finishing the second book of the renowned epic poem. Just then, my own father opened the door. Over dinner that night, we had another rousing talk regarding my looming college process. This talk was different, however; this was the night when I finally inform my dad of my intention to major in my favorite school topic, the classics. Upon hearing this news, my father's countenance was obscure, untranslatable.
When my parents were growing up in Ireland, an apprenticeship was far more valuable than college education. My parents did not attend college because apprentices got jobs sooner than those who went to college. Through apprenticeship my father got his first job. I realize the vast differences between my father's work and what I want to make my life's work. His is a realistic one: a job that was needed back then and is needed even more so today. It is a grueling work, in which one must use their hands and bodies to complete. Mine is perhaps less realistic. The classics once thrived; it was required curriculum at many private schools. The industry has only gone downhill since then, with fewer and fewer students taking the risk to learn the subject. It demands a high level of thinking, with much less physical requirements. Ultimately, I am grateful for my opportunity. My dad worked hard his entire life so that his own children got the chance to attend college to study and become what they want to be, and not what they needed to be for monetary reasons. My father is my hero for working hard, succeeding, and allowing me such a chance.
Despite his early doubt, when he soon learned that I did have a plan, which was that I wanted to teach the classics, my dad was at ease. That was all he needed to know. In my father's words, he said that if I had a plan that I was serious about, he would always fully support me. I was overjoyed by the fact that I, much like the pious hero Aeneas, would be able to carry my father, my past, with me toward my unknown future, rather than leave him behind, forever stuck in my past, a memory.
---
Jillian Impastato '21
Chappaqua, NY
My math teacher turns around to write an equation on the board and a sun pokes out from the collar of her shirt. A Starbucks barista hands me my drink with a hand adorned by a small music note. Where I work, a customer hands me her credit card wearing a permanent flower bracelet. Every day, I am on a scavenger hunt to find women with this kind of permanent art. I'm intrigued by the quotes, dates, symbols, and abstract shapes I see on people that I interact with daily. I've started to ask them questions, an informal interview, as an excuse to talk with these diverse women whose individuality continually inspires me. You can't usually ask the sorts of questions I have been asking and have the sorts of conversations I have been having, so I've created this project to make these kinds of encounters a bit more possible and acceptable.
There is no school assignment, no teacher to give me a grade, and no deadline. I don't have a concrete outcome in mind besides talking with a mix of interesting women with interesting tattoos. So far I've conducted fifteen interviews with a range of women from my hometown to Hawaii, teenagers to senior citizens, teachers to spiritual healers. The same set of questions has prompted interviews lasting less than twenty minutes and over two hours. I'm being told stories about deaths of a parent, struggles with cancer, coming out experiences, sexual assaults, and mental illnesses. All of these things that may be taboo in today's society, these women are quite literally wearing on their sleeves. I'm eager to continue these interviews in college and use all of the material I've gathered to show the world the strength and creativity of these wonderful women I've encountered.
I want to explore the art and stories behind the permanent transformations of personal landscapes. I attempt this by asking questions about why they decided to get their tattoos, how they were received in the workplace, the reactions from family and friends, and the tattoo's impact on their own femininity.
Through these simple questions, I happened upon much greater lessons regarding human interaction, diversity, and connectedness. In my first interview, a local businesswoman told me about her rocky relationship with her mother, her struggles with mental illness, and her friend in jail, within 45 minutes of meeting her and in the middle of a busy Starbucks. An artist educator I worked with told me that getting a tattoo "was like claiming a part of yourself and making it more visible and unavoidable." A model/homeopath said that having a tattoo is like "giving people a little clue about you." A psychologist shared how she wishes that she could turn her tattoos "on or off like a light switch to match different outfits and occasions." I've realized that tattoos show the complex relationship between the personal and the public (and how funny that can be when a Matisse cutout is thought to be phallic, or how a social worker's abstract doodle is interpreted as a tsunami of sticks, alien spaceship, and a billion other things by the children she works with).
I've learned so much about the art of storytelling and storytelling through art. I've strengthened relationships with people that had conventional roles in my life and created friendships with some unconventional characters. Most importantly, I've realized that with the willingness to explore a topic and the willingness to accept not knowing where it will go, an idea can become a substantive reality.
PreviousNext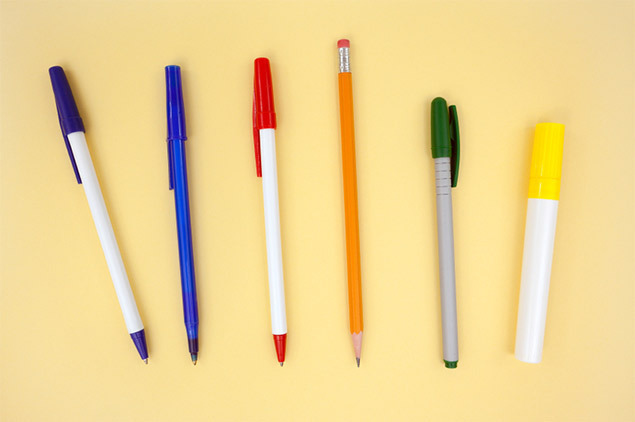 1. Pick a topic you're passionate about.
Your writing will be both easier and more genuine if you write about what you want to write about, instead of writing about what you think colleges want to hear. The most successful essays describe a moment of personal growth, difficulty, strength, or confidence, all of which people experience in vastly different ways.
If you are serious about your college essay, you will most likely be spending a fair amount of time brainstorming, writing, and editing until you make it as near perfect as possible. Understandably, this process will proceed quicker if you actually enjoy the topic you are writing about.
More importantly, if you love the topic you choose, your reader will see it in your writing: the more passion you feel for a subject, the easier it will be to express yourself. So if your greatest personal growth story occurred as you were picking out socks for the day, so be it. Perhaps you managed to find courage on a stage in front of two thousand, or maybe just two people.
Remember that this is your personal statement, your only chance to differentiate yourself as a unique individual to colleges apart from grades, test scores, and resumes. Write about a topic that excites you, and you will excite your reader.
2. Engage your reader from the first sentence.
Regardless of the topic you choose, your reader's interest must be captured in the first sentence. Out of thousands of essays, why should yours stand out? A perfect introduction will leap out to the reader and grab their attention.
The best way to do this is through as much detail as you can muster. If you have chosen a sport or activity you excel in, show your reader through your words a split second of what participating in the activity is like. Write as if you are telling a story: what was the setting? What was the weather like? Were there other people there? What emotions were coursing through you at that exact moment?
Many students will begin their essays, "The most life-changing/important/difficult moment in my life has been___." Over time, admissions officers will lose steam over the constant repetition, and all essays that begin as such will fail to make an impact.
Make it easier for your reader to remember you by writing a story as your introduction. The more specific detail you add in, the more the reader will get into the story and the more sold they'll be on you.
3. Ask yourself "So What?"
As with any good essay, you should spend at least a paragraph explaining the "so what?" aspect of your essay. If you have chosen a specific activity to write about, in addition to writing about the activity itself, colleges want to know why this particular activity has made an impact on your life.
So you've been playing baseball for the last ten years, so what? Perhaps playing baseball taught you teamwork, or made you appreciate the value of practice and determination in achieving your goals. As this is a college essay with a point to make about your character, a substantial portion of your essay should answer the "so what?" question.
Colleges want to know how you have grown as a person through your own experiences and how they have changed you, and stating why such experiences were important to you aid in convincing admissions officers that their school could use more students like you.
If your detail and story-like aspect of your essay comes at the beginning, your "so what?" moment should wrap up your essay, connecting your activity in question with the purpose behind your choice of topic.
4. Read through your essay out loud.
It goes without saying that you should spell-check your essay before sending it off to colleges. As your personal statement is one you will presumably be using for the majority of your college applications (if your colleges use CollgeApp), there is no excuse for sending off an essay that is not completely free of mechanical and grammatical errors.
In addition to the automatic spellcheck on Microsoft Word, set time aside to read over your paper out loud. This will allow you to catch things your mind might otherwise overlook; because you are able to hear any wrong grammar or sentence structure, you are less likely to skip over it.
It is also wise to ask for a second opinion: let your parents read it, your English teacher or your friends. Ask them to read it and tell you what they thought the central message they got out of it was; if it is the same message you were hoping to send to admissions officers, your essay has succeeded.
Need Money to Pay for College?
Every semester, Fastweb helps thousands of students pay for school by matching them to scholarships, grants, and internships, for which they actually qualify. You'll find high value scholarships like VIP Voice's $5,000 Scholarship, and easy to enter scholarships like Niche $2,000 No Essay Scholarship, and internships with companies like Apple, Google, Dreamworks, and even NASA!
Join today to get matched to scholarships or internships for you!
---