Você está a bordo de um novo dia.
Que este dia seja para você:
Claro como a luz do sol.
Brilhante como as estrelas.
Livre como os pássaros.
Especial como o amor.
Sereno, tranquilo, alegre e sincero como o sorriso espontâneo.
Perfeito como a natureza.
Protegido pela luz Divina.
Tem muita coisa boa para você aproveitar.
Há sensações que vem de dentro e que precisam ser colocadas para fora.
Há sensações que vem de fora que precisam ser interiorizadas.
Esteja aberto e pronto para emitir sinais. E também para captar o que está no ar.
Se o caminho que você planejou é muito longo, não se desespere com a distância que ainda falta para chegar.
Concentre-se no próximo passo. Ou mesmo no primeiro passo.
Hoje você pode começar algo novo que vai levá-lo muito longe.
Inicie algo hoje nem que seja uma mudança.
Se você resiste a mudanças tenha ao menos desculpas novas para dar pelo que você deixa de fazer.
Tenha atitudes simples, mas honestas.
O início de qualquer coisa nova para sua evolução, pessoal, espiritual ou profissional, começa aí dentro de você, silenciosamente, enquanto organiza seus pensamentos para mais um dia.
Está no ar uma nova manhã… Um novo dia…
DEIXE SEU COMENTÁRIO!
Comentários
Recomendados Para Você:
4.5 (90%) 4 votes
An important part of the application for admission to the JD program is the personal statement. Showing us that you're more than your academics can aid you in the admission process as the admissions gains a picture of who you are as a person, not just a student. This is your opportunity to shine by spotlighting your strengths, experience, and passion.
Meet five NSU Law students the same way we met them, through their personal statements. We've also added their words since enrolling at Shepard Broad College of Law. We're delighted to call these students NSU Law Sharks!
JACARRI WALKER, Class of 2018
West Palm Beach, Florida
If anyone would have inquired a few years ago about my interests and intentions of acquiring an education and long-term career in law, I may have refused the idea without any hesitation. I planned to accomplish goals that would emphasize my growth and status as a man. I was determined to become the head of one or more of the most lucrative businesses in the world. Nevertheless, as time progressed and my values slowly altered, so did my choice of a career path. I initially accepted a position as a Probate Case Manager with the 15th Judicial Circuit of Florida because I assumed that knowledge of the legal system and a strong professional network of people could be very beneficial in other work areas of interest. To my surprise, my job made it clear to me that this abundance of knowledge and newly acquired knack for law would be my life's dream.
After nearly a year of diving further into the fundamentals of law and the judicial system, an overwhelming interest in furthering my education in law was sparked. The tasks that I fulfill on the job now can be quite repetitive; for that, I have been acknowledged for my ability and willingness to go exceedingly beyond the requirements outlined in my job description. That habit has since transformed into a hunger and passion for operating in the legal profession. Approaching nearly two years of employment with the 15th Judicial Circuit of Florida as a Probate Case Manager, I have become familiar with several areas of law. I've even managed to form very strong relationships with the judges that I have had the pleasure of assisting as they have been so courteous as to share a wealth of knowledge related to pursuing and successfully completing law school.
Being in this profession, one must be well equipped to deal with the needs, wants, and emotions of others including but not limited to judges, judicial assistants, courthouse staff, attorneys, and pro se litigants. In doing so, one is expected to maintain a very professional demeanor in a fast-paced and challenging environment. To succeed in the position, I currently hold, it is vital to understand legal terminology, legal procedures and to form working relationships with everyone involved. Leadership of projects and tasks are brilliant ways to excel and grow in this position; it also helps to be very determined as you apply yourself even in the face of adversity.
Over the years, I have allowed these useful tips and strategies to transform me into one of the most profound and hardworking case managers within the circuit. Without a doubt, this profession can be very demanding and overwhelming at times, but I am eager and willing to do anything it takes to accomplish my dreams of becoming an attorney. I am pursuing a career as an attorney so that I can immerse myself in the realm of law and to continue to fight on behalf of clients who find themselves in undesirable and problematic legal matters. I am certain that the experience I have obtained at the 15th Judicial Circuit has prepared me for further study of law and the judicial system. My desire for legal knowledge and its practices assures my confidence that I can endure law school and ultimately become a successful attorney. I am prepared to use that knowledge to improve and further advance my skill sets that I have gained over the past two years. The only thing I need is an opportunity to prove that I can be the attorney I know someday I will be.
As a 1L, I competed in the Mark Dobson 1L Mock Trial tournament. I finished number one overall in this competition and gained admission into the NSU Trial Association. That same semester, I also competed in the 1L Feinrider (Moot Court Honor Society) competition and gained admission into the Moot Court Honor Society and was awarded a Schlesinger Family Scholarship. Summer 2016, I traveled to Orlando, FL to compete in the E. Earl Zehmer Workers Compensation moot court competition. I also interned with Judge Michael Robinson as a judicial intern as well as intern at Lubell Rosen P.A. as a law clerk. In both capacities I had the opportunity to watch a full trial as well as write pre-trial materials such as law memoranda, motions, stipulations, etc.
During the fall semester of my 2L year, I traveled to Buffalo, NY with the NSU Trial Association to compete in the Buffalo Niagara Mock Trial Challenge. There, through hard work and dedication, we were fortunate enough to reach the semi-finals. This winter semester, I traveled to Atlanta, GA with the Black Law Students Association (BLSA) to compete in the Thurgood Marshall Mock Trial Challenge. In the largest student-operated trial competition, my team and I advanced to the final round and defeated University of Florida to claim the title for the southern region. Our team then traveled to Houston, TX where we went on to become National Champions.
In addition to these activities, I also had the pleasure to assist the President of the NSU Trial Association, Kristi Desoiza, in writing the mock trial problem for the Florida Law Related Education Association. The problem was tried by several middle school and high school students in the Palm Beach, Broward, and Miami Dade Counties during the month of February. I was fortunate to attend the competition at Miami's James L. Knight Center and judge one of the mock trial rounds and see the case problem "come to life." I am the President of the Nova Trial Association for the 2017-2018 academic year.
JAMIE KAINALU NAKOA, Class of 2018
Altamonte Springs, Florida
I have not faced any obstacle that every other Type A personality with high anxiety and OCD has had to face. Like half of coming of age Americans, I have divorced parents but thankfully they are alive, healthy, and loving. I am a first generation college graduate, but that is because education was always a priority in my home growing up. I am a woman, a minority, and the younger sibling, and still I am the default leader, the decision maker, and the active voice in almost every room I occupy. No, I am not disadvantaged, I am actually very fortunate, but that is something I have never taken for granted. Instead, I have refined my forthright persistent characteristics, which are a result of my opportune circumstances, in order to make decisions which have the potential to result in obstacles or opportunities for my fellow students at Lynchburg College. It is because of my disposition in life that when faced with a decision which will alter someone else's course, I seek outcomes which favor opportunities rather than obstacles.
Several months ago, I sat at a large conference table in a room with no windows. There were five Student Judicial Board members on my side, and a charged student, his hearing advisor, and an Associate Dean of Students on the other. The professional decorum, the tense silence, and the anticipation are all aspects of a judicial hearing of which I have grown accustom and fond. The charged student claimed responsibility, the facts were presented, the Board posed questions to the charged student, and then my side of the table entered into private deliberation. Every Board member independently agreed and found the charged student responsible for the infraction. The standard sanction for violating the Honor and Student Conduct Code in such a way that would result in a hearing is suspension from the College. This was the suggestion from every Board member, but me. I sought opportunity rather than the obstacle.
The goals of the student disciplinary process are to support the educational mission of the College, to promote personal development, responsible decision-making, and involved citizenship, and to help students assess their behavioral choices. I felt these goals could be achieved by means of a lesser sanction consisting of community service and written assignments assigned by the Board. I am adamant about issuing sanctions which will likely have an educational benefit for the charged student, which is the foremost priority when determining sanctions in our disciplinary process. After nearly two hours of debate on the severity of the misconduct, the interests of the college community, and the attitude of the charged student, one by one I persuaded all four of my peers to diminish their sanction recommendations from removing the charged student from our campus, to community service and a research paper. If I was not present at that hearing, the charged student would have been required to leave college in his first year and, in his particular case, would have resulted in this student living on the streets. Though I am sure this burdensome obstacle would have taught this student not to lie, cheat, or steal, I am certain that the opportunity to continue at Lynchburg College will teach him much more than that.
The tremendous responsibility and weight of every decision I have made as a Student Judicial Board member has developed my passion for pursuing a legal education from the ultimate cliché to having a tangible impact on individuals in my community. There is nothing more rewarding than walking away from a hearing knowing that our five member team made the just decision on behalf of our peers and the College community, especially when the result was an opportunity to grow rather than an obstacle to overcome.
For these same reasons, upon graduating, I want to pursue a career as a Public Defender in the state of Florida. During my internship with Judge Strance in the 3rd Division of the Third Circuit Court, she explained that prison, jail, probation, and fines are all forms of supervision on a continuum. Some people require more supervision or obstacles than others and some will transition through less supervision or obstacles; either way the level of supervision is appropriate in facilitating growth and opportunity for the individual as well as the community. My aspirations to practice law are not out of a desire to defend criminals, but rather to guide fellow citizens, who have not been as fortunate as I have been, towards their greatest opportunity through appropriate supervision by the State where others may be inclined to advocate for obstacles. At the same time, I will continue to work to advance my personal opportunities to grow and succeed as an advocate, a citizen, and a person.
During my time at NSU Law, I have booked five classes including Criminal Law, Constitutional Law I & II, and Legal Research and Writing I & II. I am a PLUS Scholar and a Schlesinger Scholar and received the B'nai B'rith Justice Unit's Constitutional Law Award. I have also made Dean's List every semester and currently maintain the highest GPA in my class. I have become as involved as possible in the Honor Societies at NSU Law. I am a Junior Associate on Nova Law Review, Executive Justice for Academics for the NSU Moot Court Society, and I have served as Teams Coordinator for Nova Trial Association. I have competed in five moot court and mock trial competitions, winning First Runner Up in the 1L Mark Dobson Closing Argument Tournament, Best Advocate of my round in the E. Earle Zehmer Mock Trial Competition, and Quarter-Finalist of the Domenick L. Gabrielli National Family Law Moot Court Competition. I have worked with renowned criminal defense attorney H. Dohn Williams at the Office of Criminal Conflict and Civil Regional Counsel, as well as with the Honorable Robin L. Rosenberg in the United States District Court for the Southern District of Florida. While in law school, I have decided that criminal law is not the path for me and have set out for a career in civil litigation instead. In summer 2017, I am completing a summer clerkship with Broad and Cassel in Fort Lauderdale, Florida.
JASON SMITH, Class of 2020 (Part Time)
Miami, Florida
An unusually cool wind swept through the streets of Miami's Overtown community pushing littered cups and crumpled napkins smack against chain-linked fences and around the ankles of the old ladies protesting from their lawn chairs.
The 15 black women, whose ages ranged from 60 to 85, wore their house coats and held signs which called for "Better Housing for Seniors," "Respect for the Elderly," and warned Miami-Dade County officials that "God Don't Like Ugly."
Seated in front of their boarded duplexes the women sang spirituals about marching to Zion, and climbing Jacob's ladder. In between songs, one woman, then the next, took time to talk to me, the only reporter covering the protest of unlivable conditions in the shuttered, government-subsidized duplexes.
Though it was my first time on the scene, I felt as though I had been there before. As a reporter covering social issues affecting minorities in Miami, the scenario was all too familiar: Blacks who felt they were victims of poor public policy were pleading for the media to carry their voices to the powers-that-be.
Without the resources to hire attorneys, the path to justice for these women was punctuated with lawn-chair protests and homemade signs. These elderly protesters felt locked out of the justice system and marginalized by their local government. To them, telling their story in the newspaper was just as effective as telling their story before a judge or the Board of County Commissioners.
As the former lead writer for The Miami Times, Miami's only Black-owned newspaper, it was my job to use the bully pulpit of the press to speak out against injustice and poorly- constructed public policy. My goal as a journalist was to use all available resources to positively impact the lives of marginalized people in my community.
My desire to aid my community has taken me from the world of journalism to the world of public policy. In my current role as the Legislative Director for a progressive member of the Miami-Dade Board of County Commissioners, I have the profound opportunity to craft policies that will make local government a force for good in the lives of county residents. The resolutions and ordinances I draft for County Commissioner Daniella Levine Cava focus on community wealth building strategies, economic development, and equity.
My current role allows me to meld my passions for social advocacy and public policy. I have drafted a policy requiring that all new county ordinances include a social equity impact statement. This law, which was adopted by the Board of County Commissioners, has resulted in numerous reports detailing how proposed laws might benefit or burden residents. I worked on legislation which removed questions about an individual's criminal background from county employment applications. This legislation was identified nationally as a tool to expand access to jobs for thousands of marginalized citizens. I also initiated and administered the commissioner's Small Business Academy, an 8-week series of workshops which provided technical training to 30 "mom and pop" businesses. I am currently working on legislation to establish a community land trust program in Miami-Dade County.
While my portfolio is robust, I believe that more can be done. As a trained attorney, I will be better equipped to craft public policy solutions to address our community's most pressing problems. I seek to become a lawyer to broaden my role as a public advocate in government. I envision being a change agent in the state or federal government as an attorney and legislator fighting on behalf of those who have traditionally been marginalized by society.
As an evening student, I found my first year of law school to be academically challenging and intellectually rewarding. In the classroom, my professors challenged me to think critically about the cases and material that was being presented. Outside of the classroom, it was important for me to devise a personal schedule which properly allocated time for my studies, my family and my full-time job. Effective time management was crucial to my success as a 1L. In the end, the investment in my studies paid off. I was named to the Dean's List both semesters as a 1L, and was I invited to participate in Nova Law Review's summer candidacy program. I had the pleasure of competing in the NSU Trial Association's 1L Trial Advocacy Tournament where I came in second place. I also placed in the Martin Luther King, Jr. Letter Writing Competition which was sponsored by the Black Law Students' Association. I look forward to another challenging and rewarding year at NSU Law.

KELLY ANN desROSIERS, Class of 2019
Highland Falls, New York
In my eighth grade yearbook, each student filled out a mini biography answering simple questions like birthday, favorite color, and fondest school memory. One question that still rings in my mind is "If you had one wish, what would it be?" My wish was to become the United States Attorney General. My dream has changed a little, the Department of Justice isn't my end goal anymore, but practicing law is. I'm probably not the typical law student. I didn't have a pre-law track and I didn't take the LSAT until three years after graduation but I always had a feeling I would pursue a career in law.
My grandfather was a police officer as was my father who later became a town justice. At times, it was hard to be the judge's daughter in a small town but, as I grew up, I had conversations and debates with my dad about the legal system that only helped to reinforce my passion for the law.
I was always the entertainer. All my life, I sang every song on the radio, I was in all of the plays, and I was even voted class clown in high school. I loved making other people laugh, so I realized a broadcasting major would be a great way for me to build a career in television and film. I became a communication major with a track in broadcasting. This may have been a generic major, but I knew there was a lot that I could do with it. Throughout college, I interned at radio stations and with TV shows and I really enjoyed what I was learning, but it wasn't as fulfilling as I had thought.
After I graduated college, I received an internship in New York City for a wedding and events company. This was something that just kind of fell into my lap. I had been doing a lot of event and volunteer work in college, so I thought maybe this would be the fulfillment that I was missing. After a few weeks of interning, I was actually offered a full time job in the sales department. As a recent college grad who loved the idea of working in the best city in the world, how could I ever say no, so I didn't. I accepted the sales job.
I worked for the small company and, as I grew with the company, I was able to travel and was given more responsibility and high profile clients. During my time working, I realized that I still did not feel fulfilled. I missed being on stage and started doing stand-up comedy at night. I was having so much fun. I was making people laugh; I was getting that rush of being under the lights and I was starting to feel fulfilled again. Then reality set in and I realized staying out and performing until midnight and getting up to go to work at 8 am was not a good combination.
I made the difficult decision to leave my job to pursue the comedy and acting full time. Of course, I took the typical actor job working at a restaurant. This was a full time job trying to be an entertainer and I was exhausted, but this time I didn't have the corporate paycheck to ease my exhaustion. Once again, I was at a crossroads. I loved entertaining and being in an entertainment atmosphere but, to be perfectly honest, this wasn't for me. Waiting in line at auditions, searching for open calls, and spending hours on set just to stand in the background wasn't what I was looking for.
Then, one day, it hit me. I had been going through all these different chapters in my life to 'find myself' when I knew the answer all along. I was born to be a lawyer. All of these experiences only reinforced my childhood dream. All of the different and, at times, random jobs and phases that I went through were part of my education about life. At my sales job, I lived the corporate life; I had clients that I assisted in building their business. I worked with technology and did research, constantly seeking the next client or big market to break into. I prepared reports and led meetings. I grew with the company. At my waitressing job, I interacted with people from different backgrounds and situations. I worked late hours and early mornings. In my entertainment career, I hustled, learned the business, made people laugh, rediscovered my passion for laughter and what a remedy it can be.
I realize a law career can give me all of this and more. It can combine all of the passions and highlights of my career. There are many different routes in law practice and I can draw on my real world and entertainment experience. I am eager to see what the future holds for me. I know what I am capable of and I recognize my passion for the law. I will make my family, my institution, and myself proud because, just like all the jobs I have had thus far, I never have forgotten where I came from and what the last chapter has taught me.
Since beginning law school I have practically moved into the library. I spend a lot of time on campus and have gotten involved in lots of activities, but am still able to focus on school. I am a 1L representative for Phi Alpha Delta, the national law fraternity here on campus. I am also a 1L rep and the 2017-18 Representative Coordinator for the Sports and Entertainment Law Society. I am also a member of the Business Law Society and a Law School Ambassador. Through my association with Phi Alpha Delta, I secured a Campus Ambassador position with the National Jurist. In addition to all of my activities I am very active on campus participating in available job/internship fairs, and events that other clubs put on. My favorite this year was the Black Law Students Association Thanksgiving Dinner Buffet, $5 for a plate of homemade goodness! I'm excited for the future as I hope to get involved with a few more things and even land a summer internship!
FRANCISCO BARRETO, Class of 2019
Davie, Florida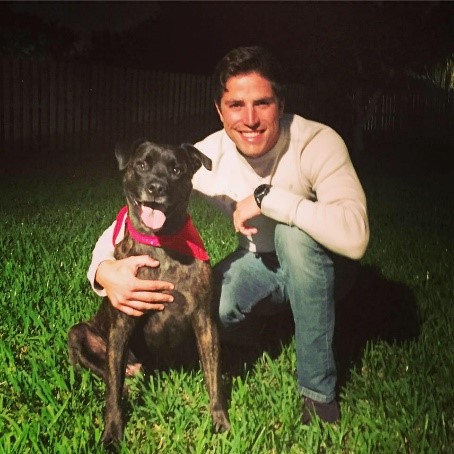 My passion for engineering was sparked when I realized I wanted to follow in the footsteps of my uncle, who is a mechanical engineer. This passion grew as I tinkered with engineering software throughout high school and laid the foundation for a creative and systematic way of thinking that would mature through my collegiate career. My internships at multiple engineering firms allowed me to apply the knowledge and skills that I learned in the classroom. Although I enjoyed working in the office and surveying job sites, I felt that I should be doing something more to help others with the skills I had acquired.
In my Engineering Design Methods course at FSU, the section that covered engineering ethics and legalities proved most interesting and exciting for me. It was different from the typical mathematics and science based courses that I had previously taken, and it opened my eyes to the legal side of design. I came to realize that I could be helpful to others by utilizing my engineering skills to help individuals obtain patents on the designs that they create. New designs and inventions are created every day and with increasing competition it becomes more difficult to claim an idea as one's own. I want to assist in researching the current market and writing a patent disclosure that will defend the idea in the strongest way possible. The intellectual property legal process, to my knowledge and understanding, is structured and systematic. The last five years of my academic career have been spent harnessing a structured way of thinking and applying it in every problem encountered. I believe that this way of thinking, along with my own creativity, will leave no stone unturned when researching and defending an idea.
In my college career there were many times when I worked on a team of engineers to complete a project. These teams included many people from various backgrounds, with different ways of thinking, and this tested my ability to trust in others as well as myself. I learned to be mindful of the opinions of my fellow teammates and listen to their input on a case. Considering all sides of an argument within the team is an important skill that is necessary in engineering, as well as in the field of law. These experiences have given me the ability to succeed in almost any work environment.
Obtaining a degree in mechanical engineering has been a difficult milestone, which I am proud to be accomplishing. I have invested much time and effort in accomplishing this goal and have faced several challenges along the way. There were times when the task seemed overwhelming, but it's not in my character to quit and I persevered. I have a strong work ethic in whatever I do in life, whether in school, at work, or at play. I know that law school will present me with new challenges, and I will approach these challenges with the same drive and perseverance that will result in another milestone of accomplishment.
The Shepard Broad College of Law is right in my backyard. I grew up in South Florida only ten minutes away from Nova Southeastern University and I still remember attending my aunt's graduation from NSU for a Masters in International Business when I was a just a little kid. My cousin, who graduated from the Shepard Broad College of Law, informed me of the many opportunities that NSU has to offer. The hands on aspect of field placement, workshops, and clinical programs appealed to me most. There is much to learn in the classroom but from my experiences at work and at the FSU/FAMU College of Engineering, the lessons learned out in the field are invaluable. This style of innovative hands on learning coupled with outstanding Bar Exam prep is a recipe for success. I believe that the Shepard Broad College of Law is exactly what I am looking for, personally and academically, and I really hope to be participating as a first year JD in Fall 2016.
I did well academically in my first semester at NSU Law and feel comfortable that I can now pursue greater involvement in law school organizations and begin networking and developing mentors. Phi Alpha Delta, the national professional law fraternity, and the Intellectual Property Law Society (IPLS), have my interest at this time. Given my background in engineering, these organizations fit my interests and broaden my understanding of law. This semester I competed in the Mark Dobson Trial Competition and earned a spot on the Nova Trial Association (NTA). I hope to either grade-on or write-on to Nova Law Review or the ILSA Journal of International and Comparative Law.